Membership – General Information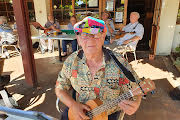 Gawler U3A (University of the Third Age) is a self-help organisation providing learning, creative and leisure opportunities in a friendly environment for people in their active retirement years.
Membership of Gawler U3A is open to any person over the age of 50, who has ceased full-time employment, accepts the purpose and objectives of the association and agrees to be bound by its rules as expressed in the constitution, and has paid the prescribed entry fee. Persons not meeting the age criterion may be accepted, subject to the discretion of the committee.
Constitution and Members Handbook
The constitution details for our members and others, who may be interested, the objects, management and other conditions under which Gawler U3A operates, and generally the reasons for its existence. The Committee, in consultation with leaders, has also developed a set of guidelines, to assist and inform leaders and members of procedures to be followed at U3A activities.
Click here to download or view a copy of the Gawler U3A Constitution.
Click here to download or view a copy of the Members Handbook.
Fees
Fees for 2023 are $30 for the full year or $50 for two members residing at the same address, $15 for half year (terms 3 and 4) and $10 for term 4. The membership fee is non-refundable. Members of other U3A Branches pay 50% of the current fee and have all the benefits of fully paid membership except voting rights.

Please note some activities make incur an extra fee to cover additional costs.
Payment
Payment may be made by cheque posted to:
U3A Gawler Branch Inc
PO Box 1581
Gawler SA 5118
or by direct debit or in person to
BSB 105 009 (Bank SA)
Account 0657 70140
or by cash on Registration Day in January
(Members will be advised of Registration Day by post, email and on the U3A website
Applying for Membership
Important:
Your membership application will be processed after we have received payment of the applicable fee.

Click here to access the online Membership Application form.
If you prefer not to use the online form click here to download a fillable pdf version of the Membership Application form. (This form can be completed on your computer or printed and filled in by hand)

After completing your Membership Application go to the activities page and complete an enrolment form to enroll in the activities that you are interested in. Click here to go to the enrolment form (On this page you will also be able to access the current program).
Updating Membership Details
If you need to alter your membership details (E.g. New residential or postal address, changed phone numbers or new emergency contact details) please ensure you advise us so that we can ensure our records are correct. You can change your details online, by downloading a pdf version of the form or by contacting the Secretary.

Click here to access the online form.
Alternatively click here to download a fillable pdf version of the form. (This form can be completed on your computer or printed and filled in by hand)