Background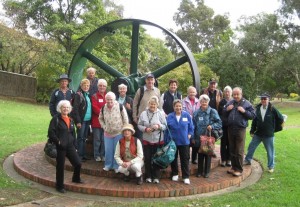 We started in 1988 as part of the world-wide U3A organisation for third age people (those in active retirement). Our programme includes a range of physical, mental, and recreational activities, all run by volunteers.
We are almost totally self-funded by an annual membership fee, $30 in 2019 for a full year. We receive assistance from Gawler Council providing low cost accommodation at the Gawler Sport & Community Centre, from the Local Member for Light with photocopying, and from SA and Federal Governments with grants.
U3A Gawler Committee
Our new committee for 2019 is –
Chairperson – Margaret Travers;  Secretary – Fran Mason; Treasurer – Peter Adams;
Committee –  Daisy Cussans, Margaret Raggatt, Ann Weiss, Marie Wilson, Jill Richard, Lois Ward.